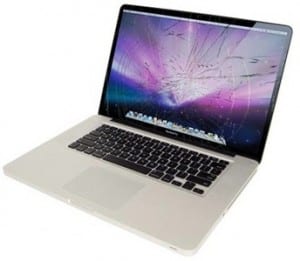 Macs are fantastic computers… But, like all computers, they can still have problems.

IT Services Gold Coast service all Apple computers and laptops, new and old, including: MacBook, MacBook Pro, MacBook Air, iMacs, Mac minis, Mac Pro, iBook, Powerbook (and once even an original 1987 Macintosh II !)
iMac and Macbook Repairs and Upgrades
Replacing MacBook screens, MacBook Pro Glass, keyboards, trackpads and other components

Replacing iMac Screens & iMac Glass
Increasing the speed of MacBooks, iMacs and other Macs by:

Installing additional RAM (memory) or new CPUs
Replacing Hard Drives with SSD or Fusion Drives
Cleaning your system and removing junk that can hinder performance

Installing hard drives to increase the storage capacity of MacBooks and Macs
Transferring data (e.g. photos and music) from one mac or PC to a new mac
Troubleshooting assorted problems including:

Startup problems
Internet connection issues
Macbook Logic Board Repairs
If Apple has told you your Macbook has a logic board fault, they will generally quote you a very high fee for a full logic board replacement. However, it is actually possible to repair MacBook Logic boards. We offer a thorough logic board repair service for any type of logic board issue.
Some MacBook logic board issues we can fix include:
MacBook Pro and MacBook Air liquid damage
No power or not turning on
Power, charging issues and battery issues
Freezing systemproblems
Slow system and the dreaded "spinning wheel of doom"
iMac Logic Board and GPU Replacement
So your iMac has a logic board or GPU fault. While Apple might replace it, they will usually charge a very high price.
Unfortunately iMac logic board repair is trickier than MacBook Repair. In general it is usually better to replace the logic board or GPU.
IT Servicecs Gold Coast offers new and fully refurbished iMac logic boards for very reasonable prices with excellent warranty.
Get your iMac will be up and running like new, get in touch with a quick email here or call anytime on (07) 5679 5502